Skye Learning's Second Annual Work Confidence Survey
American workers are less confident about the national economy and less certain of their own job security than they were a year ago, and many are looking for skills training to safeguard their careers.
Skye Learning's second annual work confidence study asked 1,016 members of the work force about job burn-out, side-gigs, and their own job security.
A third of workers in the survey say they have a part-time job or "side gig" that supplements their regular incomes, and an additional 29% indicate they are thinking about getting into the gig economy action.
Workers are less confident that they'll be able to hold on to their current jobs; just 82 percent say they are confident they'll still be employed in a year's time – down from 93 percent in 2018. (Click here to access the 2018 survey results.)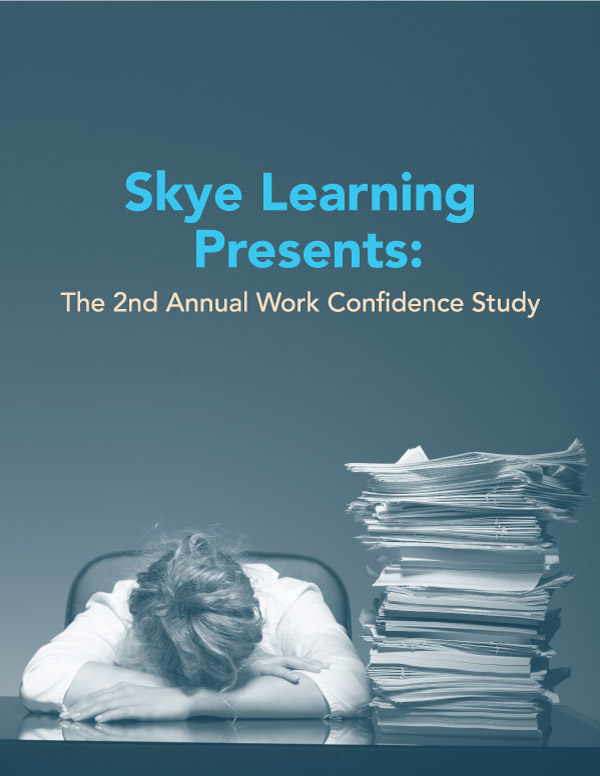 Certifications
Just over half (51 percent) of all respondents say they have earned one or more certifications – exam-based credentials awarded by an industry-recognized group. Among those with certifications, more than half (52 percent) say that, when it comes to preparing them with the skills they need for work, those certifications are more important than their formal education.
Overall, 58 percent of workers say they currently have the job skills they need to remain employable over the next several years – a noticeable decline from last year, when this measure stood at 66 percent.